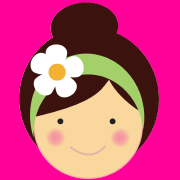 Here it is. Our 200th Episode! Yay! Who'd have thought that we'd ever make it this far??
First of all, we'd like to say thank you to everyone who listens to the show, we appreciate you all! It's been an amazing few years, and we've loved every minute of it.
This week is a celebration episode, where we look back over those 200 episodes, and talk about the common traits of all the successful self publishers we've spoken to. 
From the humbleness of Bella Andre and the flexible nature of Serena Woods, to the smart work ethic of Skye Warren and the focus of Kathryn Le Veque, we cover it all.
We will give you the ultimate list of self publishing traits that will help you rise to the top of the Indie pile! Don't miss it! 
Podcast interviews mentioned in the 200th Show
Bella Andre http://www.selfpublishingauthorspodcast.com/spa-girls-podcast-ep148-interview-with-indie-superstar-bella-andre/
Serenity Woods http://www.selfpublishingauthorspodcast.com/spa-girls-podcast-ep171-interview-with-serenity-woods/
Kathryn LeVeque http://www.selfpublishingauthorspodcast.com/spa-girls-podcast-ep159-interview-with-kathryn-le-veque/
Skye Warren http://www.selfpublishingauthorspodcast.com/spa-girls-podcast-ep191-seven-figure-success-with-skye-warren/
Zoe York http://www.selfpublishingauthorspodcast.com/spa-girls-podcast-ep65-interview-with-zoe-york/
Geoff Symon http://www.selfpublishingauthorspodcast.com/spa-girls-podcast-ep187-interview-with-forensics-expert-geoff-symon/
Maria Luis http://www.selfpublishingauthorspodcast.com/spa-girls-podcast-ep182-facebook-ads-with-maria-luis/
Natasha Bajema http://www.selfpublishingauthorspodcast.com/spa-girls-podcast-ep186-what-authors-get-wrong-about-weapons-of-mass-destruction/
Damon Suede http://www.selfpublishingauthorspodcast.com/spa-girls-podcast-ep149-killer-interview-with-damon-suede-and-geoff-symon/