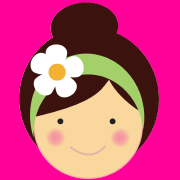 We are delighted to welcome romance author, Serenity Woods, to the SPA today. Serenity lives in the sub-tropical Northland of New Zealand. She is a USA Today bestselling author of contemporary romance and has been published since 2011 and self-published since 2013.
​
Serenity is incredibly business savvy and prolific. To date, she's published 65 books across many different romance series, and she is a USA Today bestselling author, reaching #53 on the USA Today bestseller list with her Three Wise Men Box Set. Also, writing as Freya Robertson, she won the NZ Sir Julius Vogel Sci-Fi/Fantasy Award for Best Novel for her debut, Heartwood.
Serenity shares her self-publishing journey with us – the highs and the lows – from her modest start with a publishing a novella, to her success selling wide.  She also very honestly talks about her decision making behind moving to Amazon exclusively and the strategies for maximizing KU sales.
We were so inspired by Serenity's persistence, smarts and courage and promise this is an episode you'll want to listen to more than once. Because it's PACKED with so much information for you, we kept recording for an hour (and could have continued, but we'll have Serenity back on the podcast again for sure
)
Links:
Serenity Woods' website: https://www.serenitywoodsromance.com/
KDP Rocket /Kindlepreneur: (see Dave Chesson's free videos for AMS ads) https://kindlepreneur.com/book-marketing-101/
SPA Girls Podcast website: http://www.selfpublishingauthorspodcast.com/